Dear KMAC Family,
We are doing a FINAL CALL for Pre-Orders for of the KMAC Team Hoodie!  Pre-Orders will

CLOSE

on Friday, January14th!
If you are you are interested in purchasing a KMAC Team Hoodie, please contact Grand Master Jung before Friday, January 14th!
All Hoodies are $50 each, please CASH ONLY!
If you would like to Pre-Order a KMAC Team Hoodie, Payment must be given to me in an Envelope with your Name and the Size you want!
Please make sure the size you've selected is correct, as once orders are submitted to the Manufacturer they can't be changed and ALL SALES ARE FINAL!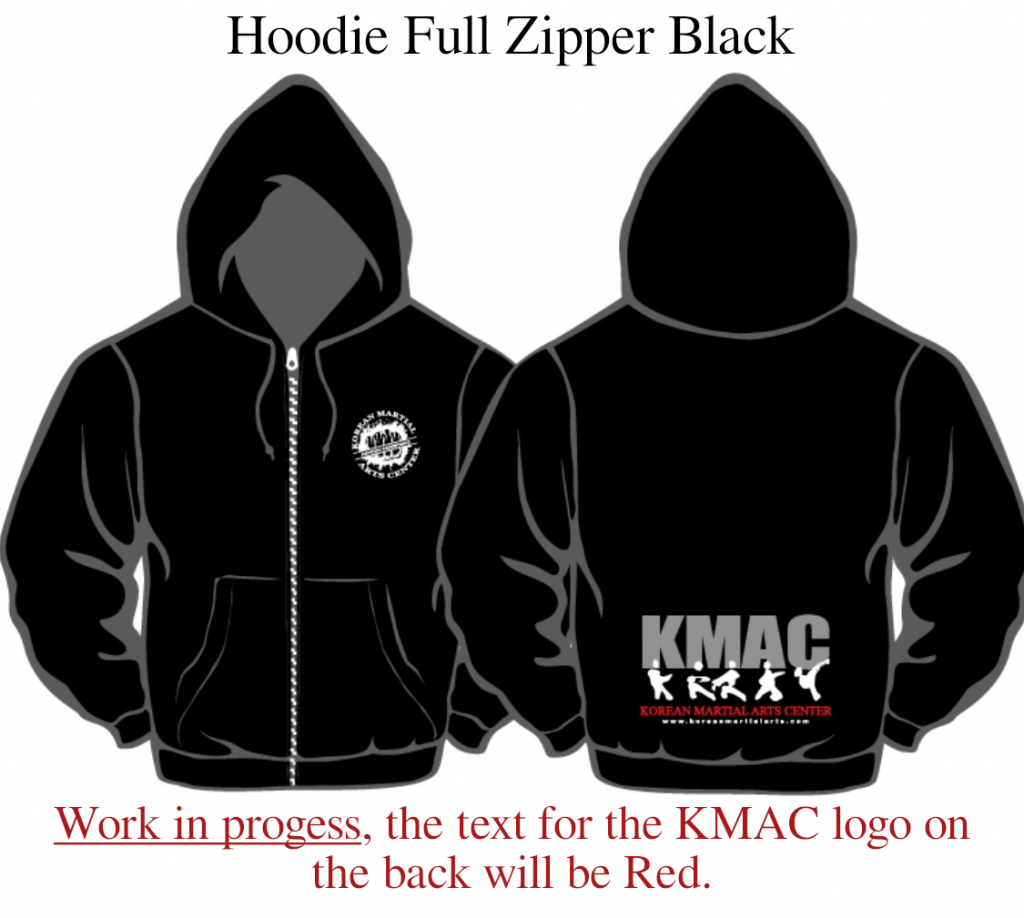 Available Sizes

Adult

Children

X-Large (Please add an additional $5)

Large

Large

Medium

Medium

Small

Small
If you have any questions about Hoodie sizing or about the Hoodies in general, please contact me at your convenience!
-Grand Master Jung