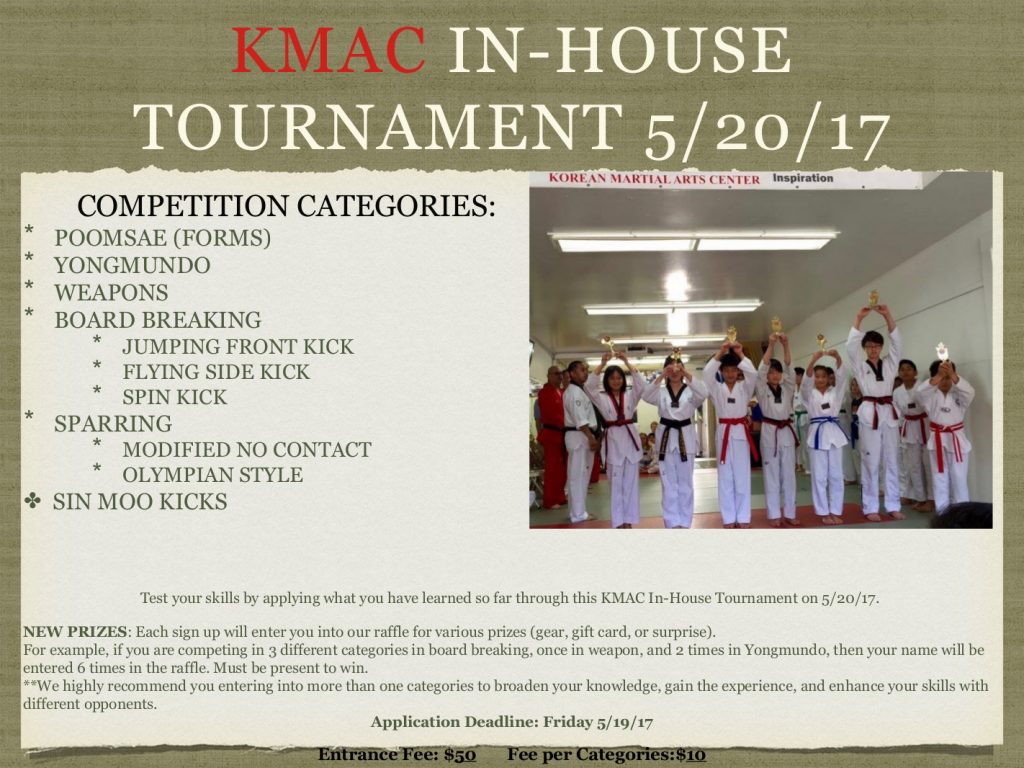 [Original Announcement May 2, 2017]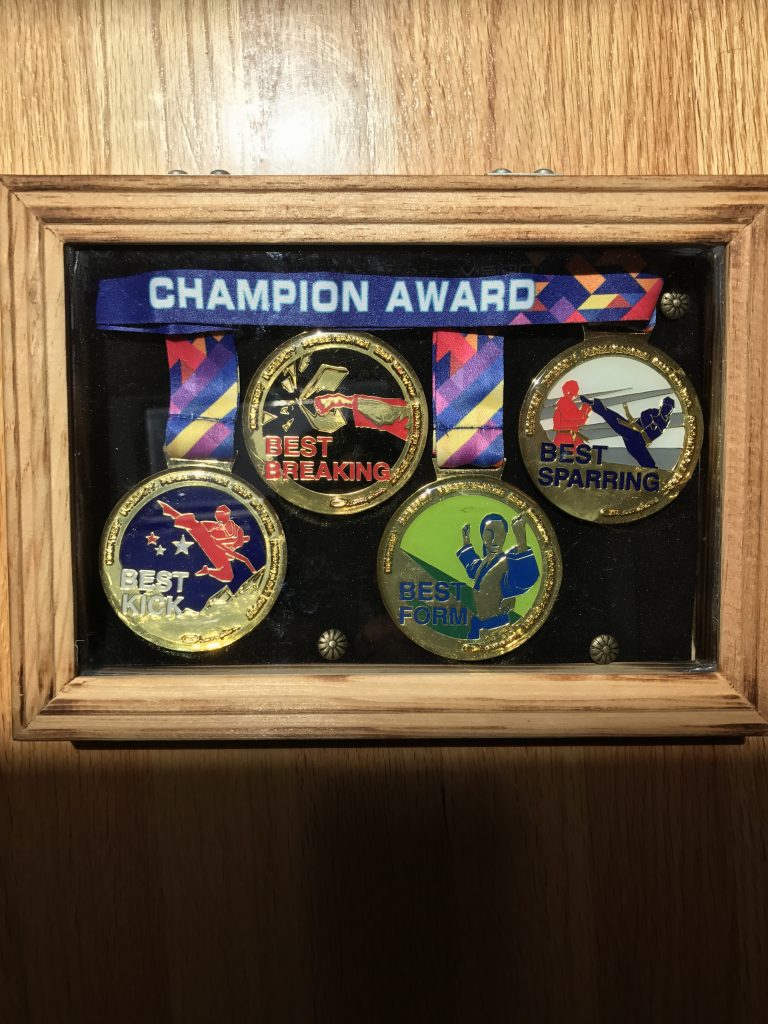 Dear KMAC Family,
We are pleased to announce the Spring 2017 KMAC All-Stars In-House Tournament, Saturday May 20, 2017!
We will be awarding the new participation medals as seen in the picture!
If you are interested competing please pick up an Application at the KMAC-HQ!